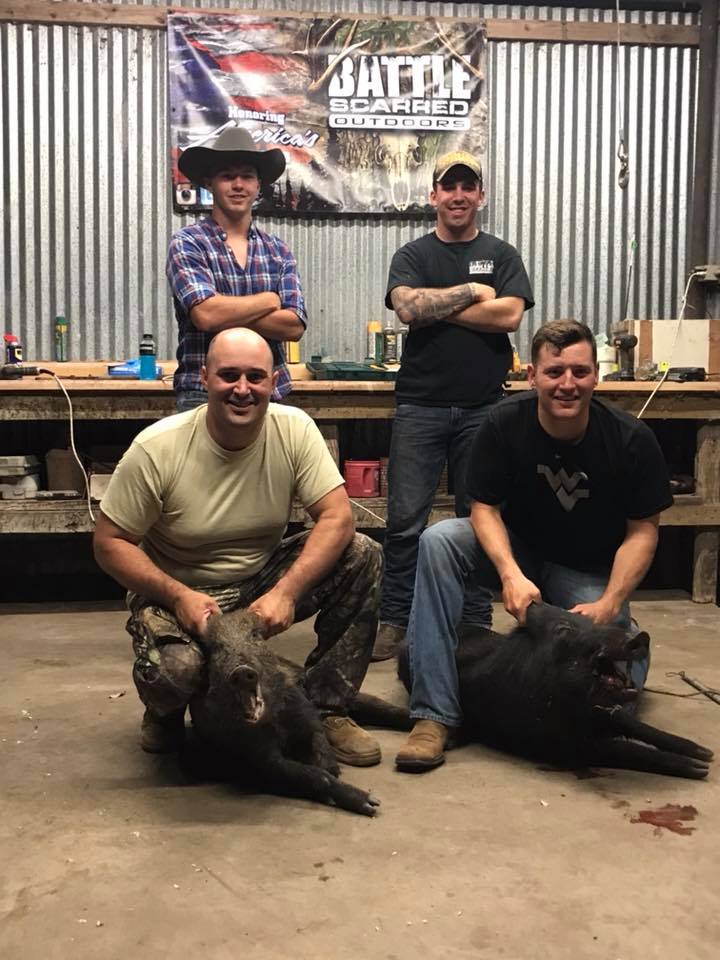 There are a number of ways you can help Battle-Scarred Outdoors raise funds to send our true American HEROES on well-deserved hunting and outdoor adventures:
Donations. We are primarily funded through community donations. You can help with a donation of any amount.
Buy Our Swag! Help us raise awareness about Battle-Scarred Outdoors by buying one of our hats, hoodies or other swag and wearing it proudly! Visit our store to see what swag we have in stock.
Contests. We run many giveaways and raffles throughout the year and the proceeds from these go to help fund our trips. Like us on Facebook to learn more about our raffles and fundraising activities.
Grants. Do you know of a grant we may be able to apply for? Send us an e-mail and tell us about it.